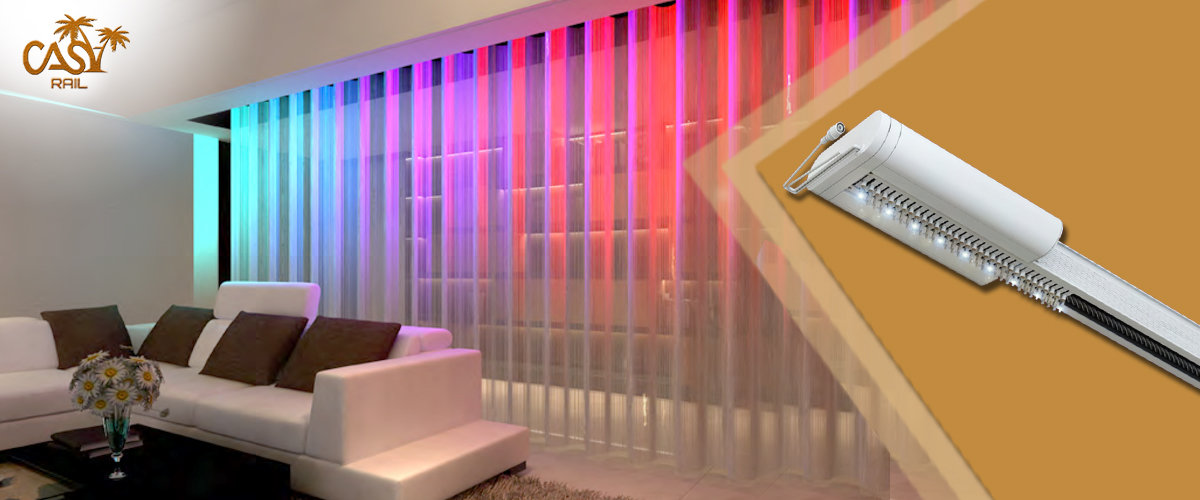 Motorized String Curtain with LED
A variety of decorating curtains have fashionable design and constant innovation.
Features:
Motorized string curtains are a versatile design as they can be used in many ways, as a door curtain, a room divider, a wall decoration , a transparent window dressing. These curtains are the unique interaction of light and shadow, creating a stunning elegance.
Motorized string curtain can be with LED lights of vibrant colors to make the romantic atmosphere of spaces.
Motorized string curtains are light in texture and weight. There are extremely practical for interiors.
Customize the length by cutting the string curtain with scissors.
Durable screw rod to drive.
One touch for controlling the individual or groups of blinds.
Able to be integrated with home automation system.
Built-in dry contact closure interface for direct connection to Automation or Smart Home System.
Designed with reliability and safety – 24V DC transformer.
Motorized string curtains with LED can be used not only as a window dressing but also as a room divider, decorative
backdrop, lamp-shade, doorway decoration or even as a stage setting. They allow the sunshine to pass through, creating a lovely light and glowing effect.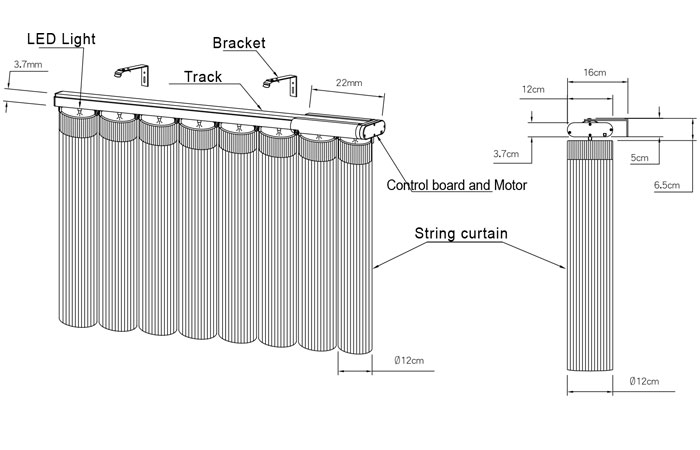 Specifications:
Working Voltage
DC 24V, 1A
Radio Frequency
433.92 MHz, ASK
Load Capacity
30kgs
Direction
Central or one way opening
Track Length
5.4m (maximum)
Range of Remote Control
30 m
Power
AC 100-240V, 50-60Hz