Motorized Roller Blind AC
Offer simplicity, beauty and a new level of sophistication.
Features:
Providing the elegant and convenient control of daylight.
These blinds are very handy and can be fixed in almost any room in home and offices.
Providing smooth and quiet operation.
Electronic programming limits via the remote control.
Block out UV rays, yet allow light to gently filter through.
Able to be integrated with home automation system.
Built-in dry contact closure interface for direct connection to Automation or Smart Home System.
One touch for controlling the individual or groups of blinds.
Designed with reliability and safety – 24V DC transformer.
Motorized roller blinds are the blinds of which the fabric is particularly strengthened so that they roll up or down onto a tube as required. Motorized roller blinds are durable, long-lasting and practical as the good fit for many windows treatments.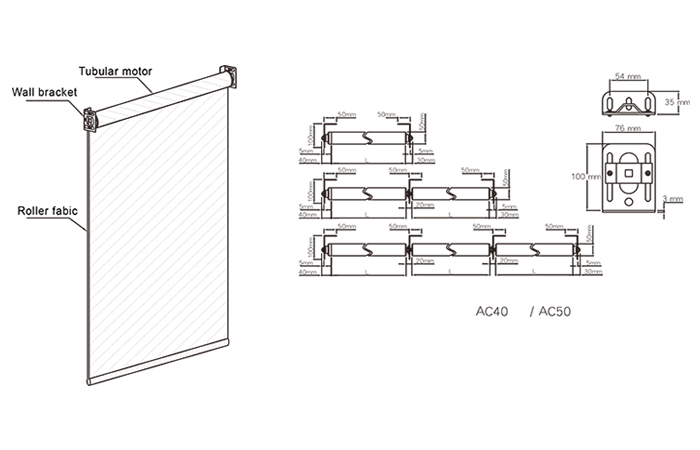 Working Voltage
AC D40
AC D50
Working Voltage
230V/50Hz
120V/60Hz
230V/50Hz
120V/60Hz
Rated Torque(Nm)
6
6
10
10
Rated Speed(rpm)
28
33
12
19
Rated Power(W)
127
105
117
135
Rated Current(A)
0.55
0.88
0.45
1.08
Overheat Protection(min)
4
4
4
4